How Can A Gummy Smile be Corrected?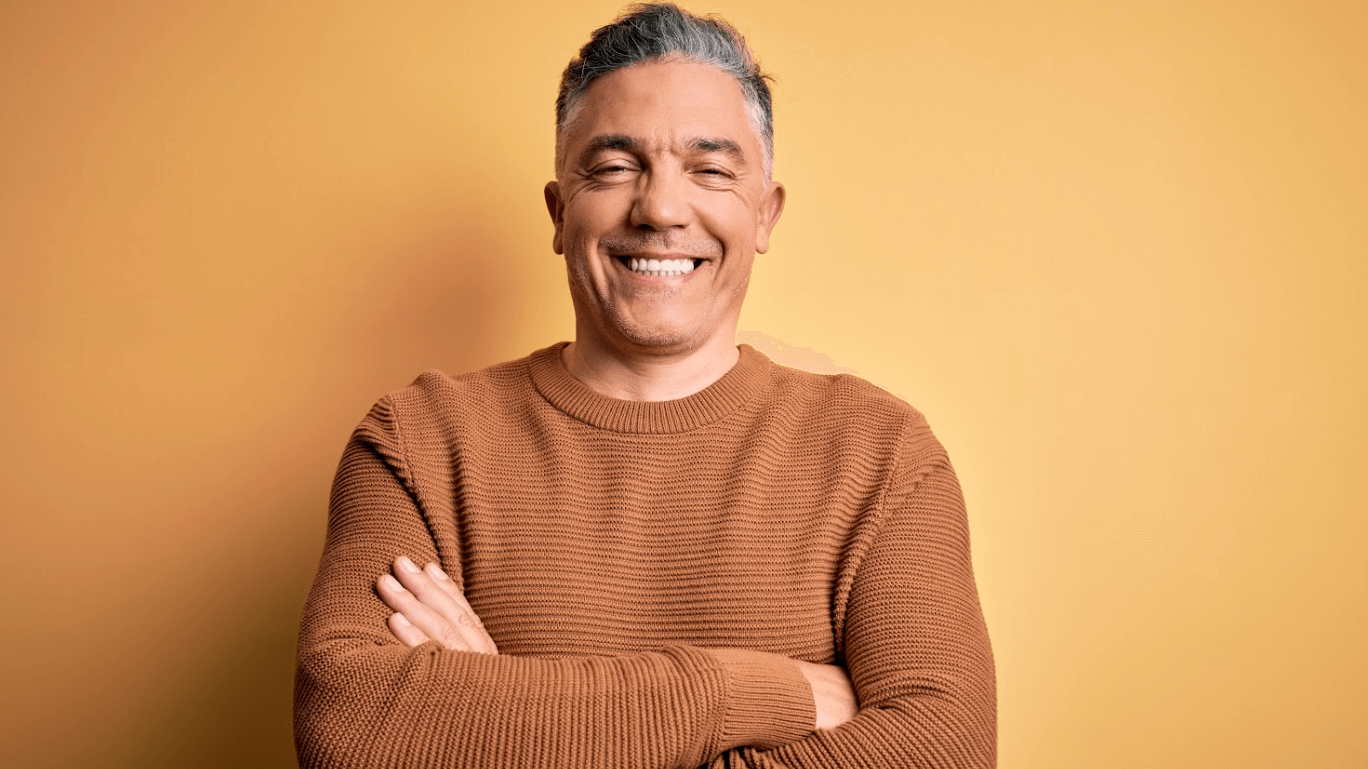 Gums are an important part of a beautiful and healthy smile. However, excess gum tissue (also called a "gummy smile") can cause your teeth to seem small or disproportionate. A cutting-edge procedure called gum contouring can enhance your appearance and produce a more balanced look.
Celebrity dentist Dr. Victoria Veytsman has helped countless patients achieve the perfect smile through gum contouring. Call Cosmetic Dental Studios in Beverly Hills to book a consultation and discover the benefits of cosmetic dentistry. Our professionals in Beverly Hills, CA have the skills and experience necessary to produce stunning results.
Do you have a gummy smile?
Several factors contribute to whether you have a gummy smile, but the most common is genetics. If you have more gum tissue than average, your teeth may not be as visible when you smile.
Unfortunately, people with excess gum tissue can feel self-conscious in social situations or in front of a camera. A cosmetic dentist can examine your gums and create a custom solution that works to enhance your appearance.
How does Dr. Veytsman help?
Celebrity dentist Dr. Veytsman will learn about your aesthetic concerns before making any recommendations. Gum contouring is common for addressing a gummy smile, but we may suggest additional options based on your specific needs. A finalized treatment plan at Cosmetic Dental Studios includes details of the procedure(s), estimated cost, and expected results.
What is gum contouring?
Gum contouring is an advanced treatment used to reshape the gums, so more of your smile shows. This is done by carefully removing excess gum tissue around the teeth with specialized dental instruments.
Cosmetic Dental Studios always takes into account your unique facial structure, so results seem balanced and symmetrical. Once the desired outcomes are achieved, patients receive a detailed set of post-care instructions to ensure optimal healing.
What are the benefits of gum contouring?
There are many reasons why an increasing number of people are turning to gum contouring in Beverly Hills, CA:
Boost your confidence: When an overly gummy smile impacts your self-esteem, our techniques can restore your confidence and bring out your natural beauty.
Improve your oral health: Gum contouring reduces your risk of gum disease by removing excess bacteria-harboring tissue.
Prepare for other treatments: When your teeth are hidden behind excess gum tissue, other treatments may not be as effective. Reshaping your gums helps create the perfect backdrop for other cosmetic dentistry procedures.
Are gum contouring results permanent?
The results of gum contouring are considered long-lasting if you maintain proper oral hygiene at home. Patients are encouraged to brush their teeth and floss between meals, as well as visit their dentist twice a year for routine cleanings and checkups. Your gums should remain healthy and free from excess tissue for many years. Our talented team can help you get the perfect smile with gum contouring.
Ask about gum contouring
Cosmetic dentistry can help you achieve the radiant, healthy smile of your dreams. Call Cosmetic Dental Studios in Beverly Hills to learn more about gum contouring. Celebrity dentist Dr. Victoria Veytsman understands the importance of a great smile and is available to answer your questions in Beverly Hills, CA. We look forward to helping you show off your pearly whites with confidence.